In the February issue of
Elle
Joe Zee talks about the appeal of the bad girl and her man-stealing, cat-fight-starting ways. He even gives some tips on how to emulate the bad girl look by showing some choice ensembles on the queen of reality TV villains herself, Kristin Cavallari.
But Joe Zee, what about us girls who are perfectly content drawing daisies in the margins of our notebooks and idolizing Blair Waldorf's wardrobe but not her attitude? We don't want to be
bad
girls! That would mean being mean to people, and it's something we just aren't capable of doing. Leather is for bags and shoes, not dresses and pants, and a hem that comes above the fingertips is far too short. And
boys
!? Good girls do not wear provocative clothing or.
god forbid
, push up bras to attract attention from the opposite sex. Besides, any boy sleazy enough to go for that kind of thing isn't a respectable boy to be hanging around.
So here's to the good girls and their grandmother's pearls and white lace dresses. You may not be as popular as the infamous bad girl, but in my personal opinion, you are way cooler.
And now, a tribute to all things goody-two-shoes.
Cacharel knows how to stay poised with this A-line ensemble and plenty of pink
The wizarding version of the good girl
Tea and crumpets at Twinkle by Wenlan are the perfect good girl afternoon activity
Dorothy from The Wizard of Oz was such a goody-two-shoes, her actual two shoes sparkled
Karen Walker
knows that a loose top and a full skirt is the perfect good girl ensemble
Sandy (pre-"tell me about it, stud"), the epitome of the fifties good girl image
Argyle- the ultimate good girl print, as evidenced by Christopher Kane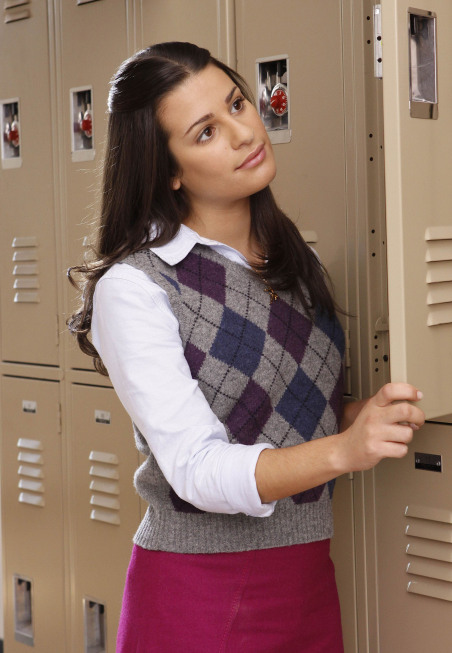 Glee
's Rachel Berry is such a prissy perfectionist, sometimes it's annoying
A good girl loves her floral print, especially when done by D&G


Charlotte York, the optimistic voice of reason among the Sex and the City girls
Lyn Devon
shows that a good girl likes it simple- clean cuts and minimal makeup are perfect
So, are you a good girl, or a bad girl?